SANQUHAR (Dumfriesshire).
SANQUHAR (Dumfriesshire). Has not matriculated any armorial bearings. The seal represents an embattled gateway approached by five steps, flanked on either side by a tower with cupola and fane, and above the battlements of the gateway rise three towers each with a like cupola and fane, the centre tower rising above the outer ones. The legend is " Sigillum commune Burgi de Sanquhar."
Original Source bookofpublicarms00foxd_djvu.txt near line 22829.
Please Help!
The server has running costs, I have coffee needs.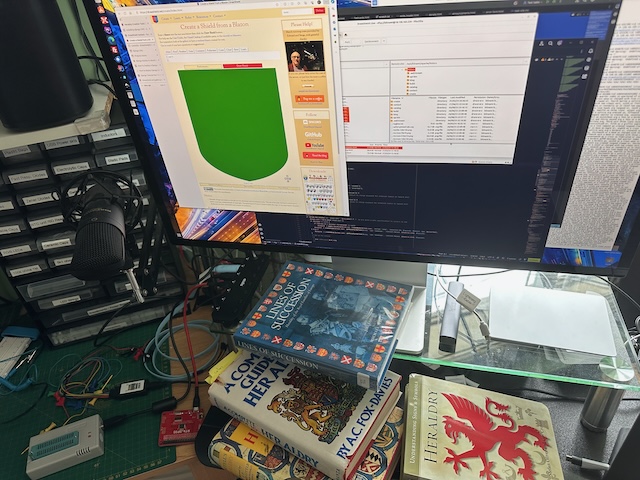 Please donate to make sure we don't run out of either!
Buy me a coffee
Test Me