SIERRA LEONE.
SIERRA LEONE. No warrant assigning arms has as yet been issued to Sierra Leone, but the following arms are in general use : " Argent, issuant from a mount in base a palm-tree proper, on a chief indented azure, a lion passant guardant or."
[These arms are quite unauthorised. The device published by the Admiralty for use upon the Union flag by the Governor is a landscape disc, thereon an elephant in front of a palm tree, a range of mountains in the background. The letters S.L. are in base. The same device, with the letters G.C., is published for the Gold Coast, and also with the letter G for Gambia.]
Original Source bookofpublicarms00foxd_djvu.txt near line 23700.
Please Help!
The server has running costs, I have coffee needs.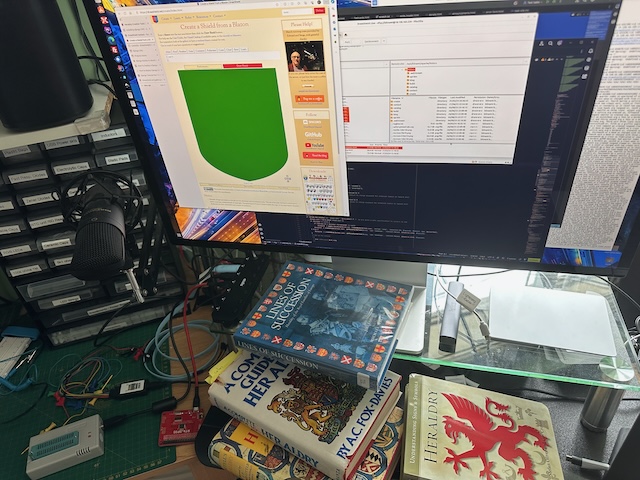 Please donate to make sure we don't run out of either!
Buy me a coffee
Test Me