SMITH'S COMPANY (Exeter).
SMITH'S COMPANY (Exeter). Used for arms. " Sable, a chevron argent, between three hammers or, ducally crowned of the last." Motto — " Tractent fabrillia fabri."
[The arms, which are recorded in the College of Arms, are those of the Blacksmiths' Company of London, to which refer.]
Original Source bookofpublicarms00foxd_djvu.txt near line 23862.
Please Help!
I work on Drawshield.net in return for coffee, but I need actual $$$ for the server...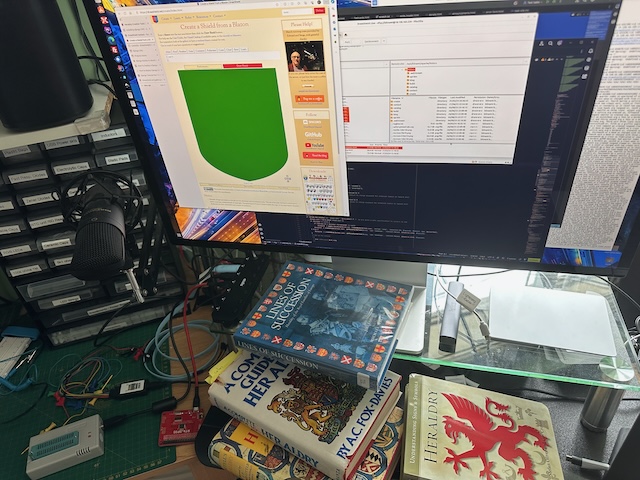 Please donate to make sure we don't run out of either!
Test Me