SOAP BOILERS' COMPANY (London).
SOAP BOILERS' COMPANY (London). (Sometimes called the Soap Makers Company. Incorporated 22nd May 1638.) Azure, a whale proper between three harpoons argent. Cres/— On a wreath of the colours, on a mount vert, an olive tree proper, the trunk environed by a ducal coronet or. Supporters — Two Muscovites proper with long robes azure, garnished or, vested gules, breeches azure, long boots or, caps azure, turned up argent, feathers proper, each holding over the shoulder a battle-axe or, headed argent. Motto — " Dii rexque secundent."
[Granted by Borough, Garter. Misc. Gts. iv. 6.]
Original Source bookofpublicarms00foxd_djvu.txt near line 23873.
Please Help!
I work on Drawshield.net in return for coffee, but I need actual $$$ for the server...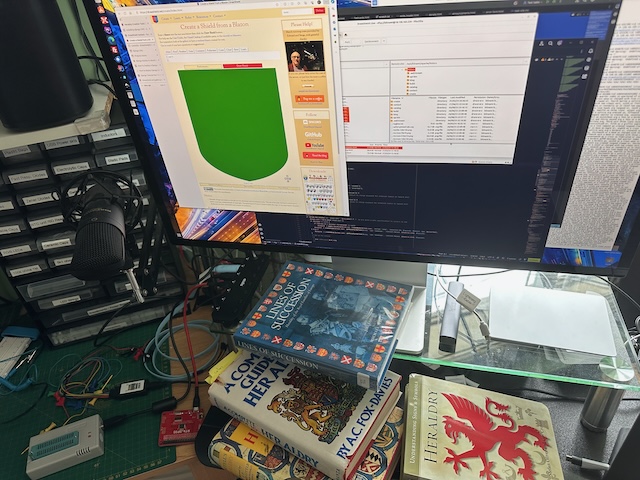 Please donate to make sure we don't run out of either!
Test Me