SOUTH MOLTON (Devonshire).
SOUTH MOLTON (Devonshire). Has no armorial bearings. The seal shows a fleece banded. Above this is a royal crown and below a bishop's mitre with the motto, " Fiat ustitia." The legend is " Libertas de South Molton."
Original Source bookofpublicarms00foxd_djvu.txt near line 23969.
Please Help!
I work on Drawshield.net in return for coffee, but I need actual $$$ for the server...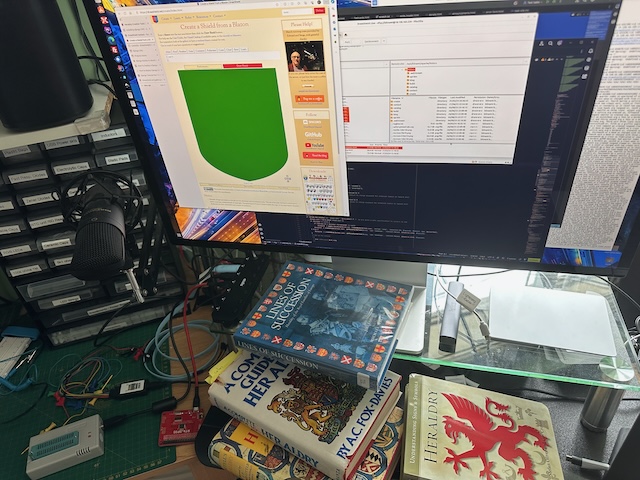 Please donate to make sure we don't run out of either!
Test Me