SOUTH SHIELDS.
SOUTH SHIELDS. Has no armorial bearings. The seal exhibits a wonderful achievement, namely, Argent, on waves of the sea a boat with four rowers, all rowing the same side, one passenger and a coxswain, all proper, and in chief the words " Always ready." Crest — An anchor in pale cabled, all proper. Motto — " Courage, humanity, commerce." Supporters — On the dexter side a sailor habited and holding in his dexter hand a telescope, all proper, and on the sinister side a female figure vested in long garments, the face, neck, and arms proper, crowned with a mural coronet, and holding in her exterior hand a rod of Esculapius. Behind the escutcheon upon the seal is a trophy of two flags, that on the dexter side being the Union Jack, that on the sinister the Banner of St George.
Original Source bookofpublicarms00foxd_djvu.txt near line 24019.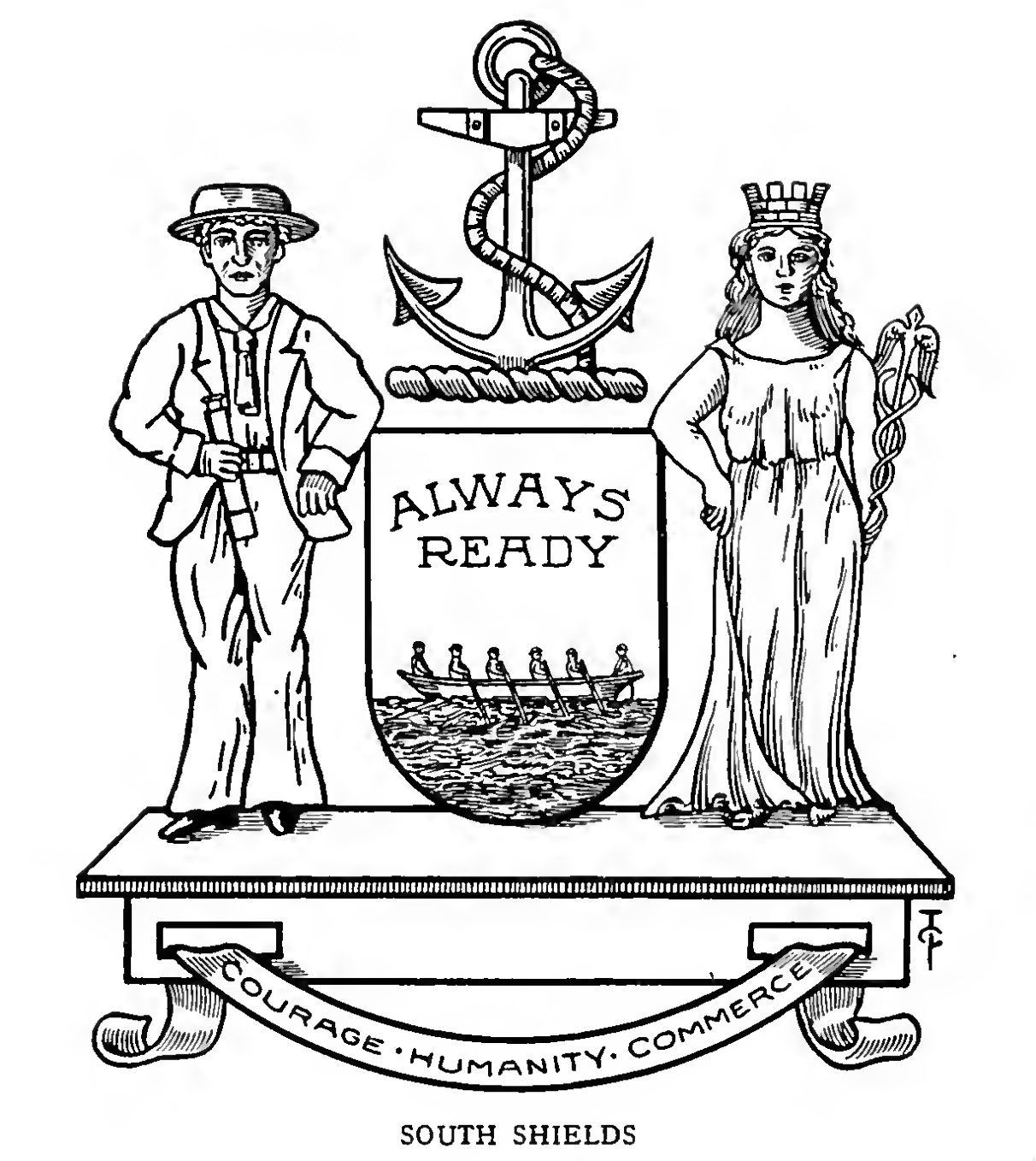 Please Help!
The server has running costs, I have coffee needs.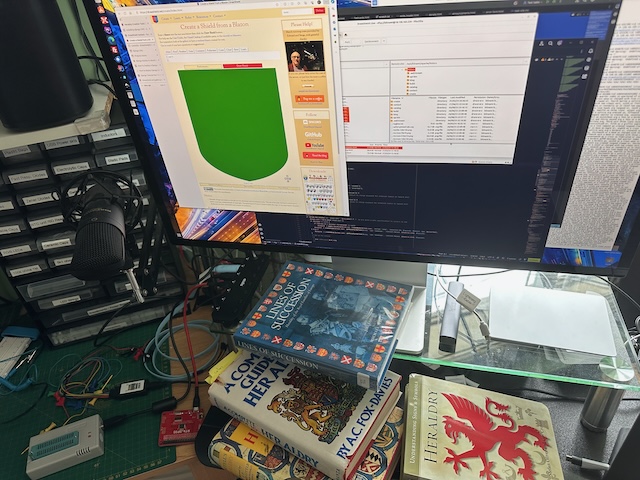 Please donate to make sure we don't run out of either!
Buy me a coffee
Test Me