SOUTHWELL, See of.
SOUTHWELL, See of. Sable, three fountains proper, a chief or, thereon a pale azure, charged with a representation of the Virgin Mary seated, bearing the Infant Christ or, between a stag lodged proper on the dexter side and on the sinister a cross ragulj' vert.
[Recorded in the College of Arms. Granted 18S4.]
Original Source bookofpublicarms00foxd_djvu.txt near line 24168.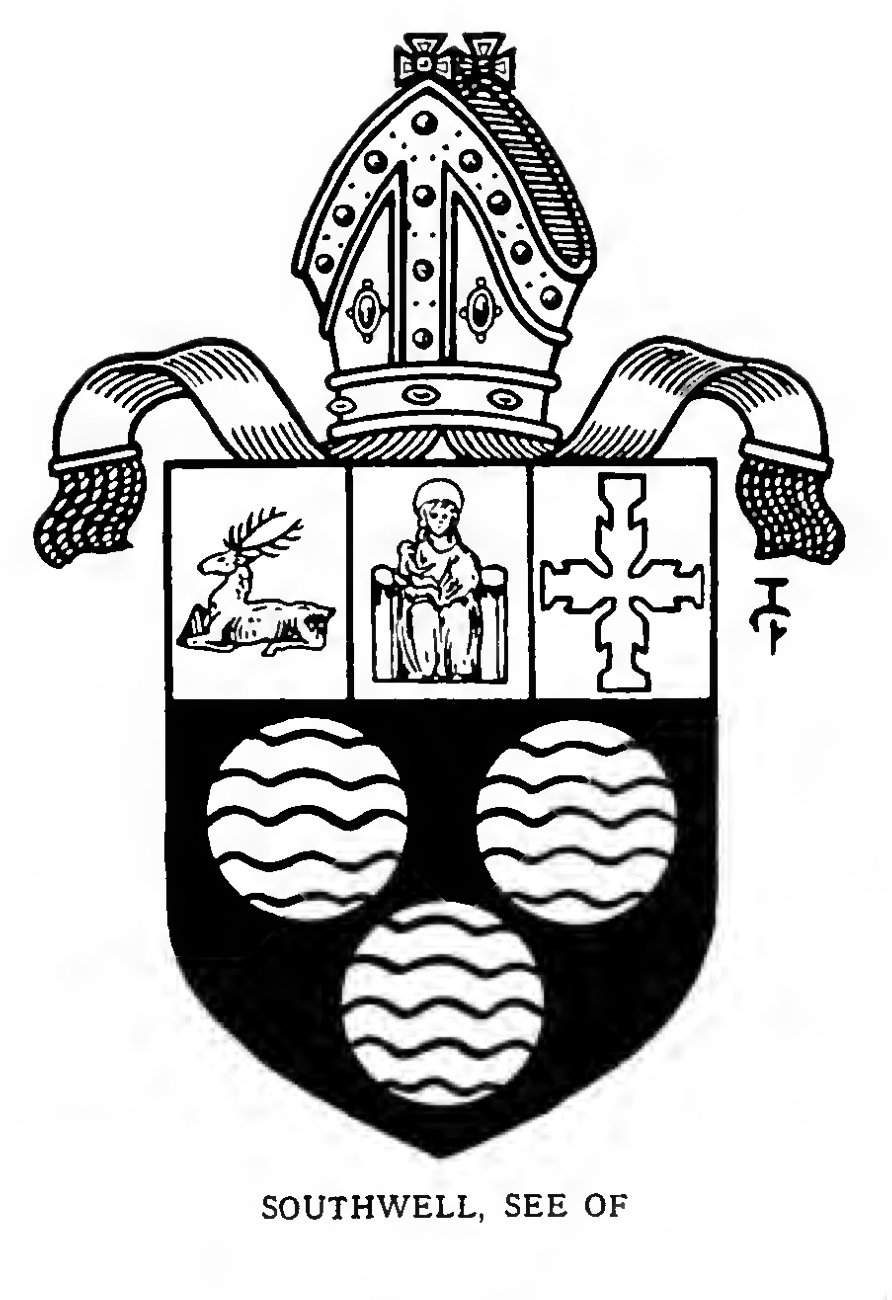 Please Help!
I work on Drawshield.net in return for coffee, but I need actual $$$ for the server...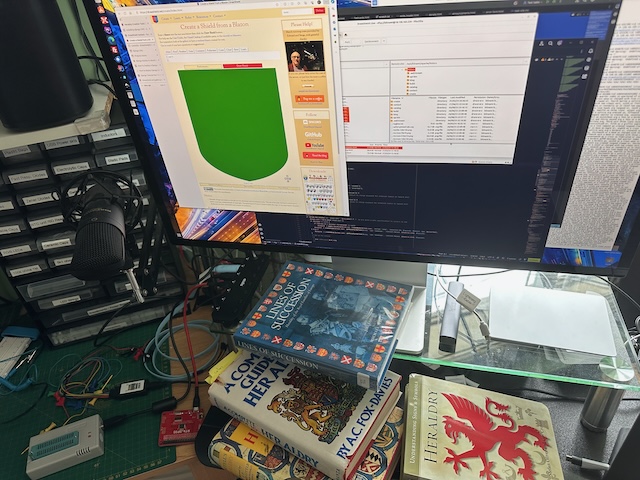 Please donate to make sure we don't run out of either!
Test Me