SOUTHWOLD (Suffolk).
SOUTHWOLD (Suffolk). (Sable), two arrows in saltire enfiled with a ducal coronet (or). Crest — The bust of a man couped at the breast, vested and regally crowned.
Recorded in the College of Arms, but no colours are given.
The seal represents this coat upon an escutcheon, but with the addition of the letter S (reversed) in base; and here the coronet is composed of two cinquefoils and three fleurs-de-lis. The shield is surmounted by an esquire's helmet and mantling, and has for the crest the figure of a man couped at the breast and vested, but the head-covering is more like a mitre than a regal Crown. The legend is "They Ryght defend." [The illustration .shows the arms and crest as they appear upon the seal, and in the form they are used.]
Original Source bookofpublicarms00foxd_djvu.txt near line 24182.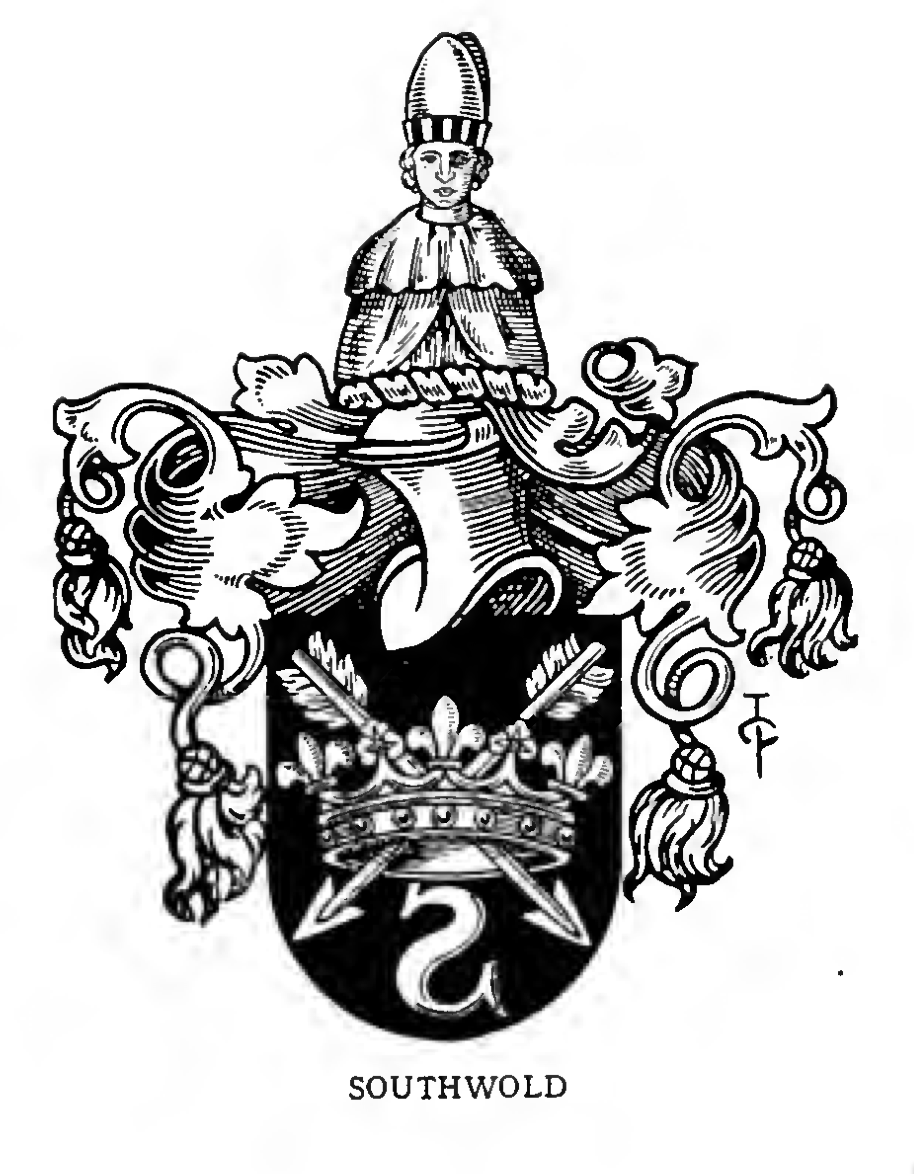 Please Help!
The server has running costs, I have coffee needs.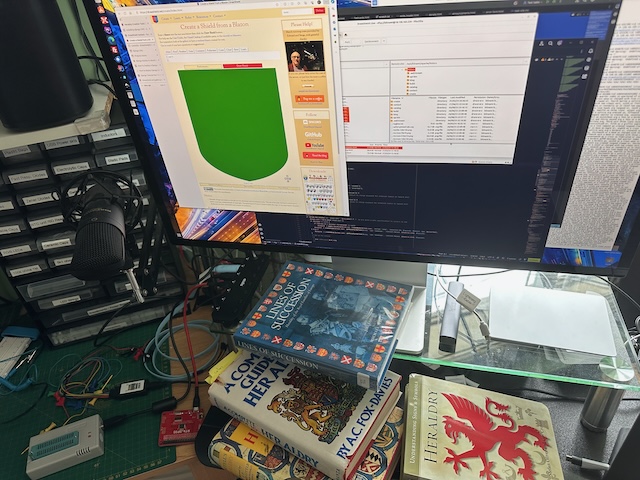 Please donate to make sure we don't run out of either!
Buy me a coffee
Test Me