STAFFORD (Staffordshire).
STAFFORD (Staffordshire). Gules, a quadrangular castle in perspective, the four towers domed argent, and each surmounted by a pennon or, between, in chief, two Stafford knots, and in base a hon passant guardant of the last.
Recorded in the College of Arms.
Burke quotes two coats as follows : — " Stafford, Town of (Co. Stafford). — Or, on a chief gu. a serpent nowed of the first. Another Coat — The base vert, a castle triple-towered ppr. betw. four lions pass, guard or, in base a lion of the last." Though one cannot help fancying a "serpent nowed" is much like a " Stafford Knot." Berry contents himself with the latter. Perhaps, owing to the fact that so many versions are quoted, the Town-Clerk's stationery has no arms upon it, simply exhibiting a copy of the seal. The legend is "Sigillum communitatis villje Staffordiae," and represents in base water, and therein a fish naiant. Upon the water is a castle triple-towered, between four lions passant guardant, and on either side a (fleur-de-lis?) in fesse.
Original Source bookofpublicarms00foxd_djvu.txt near line 24326.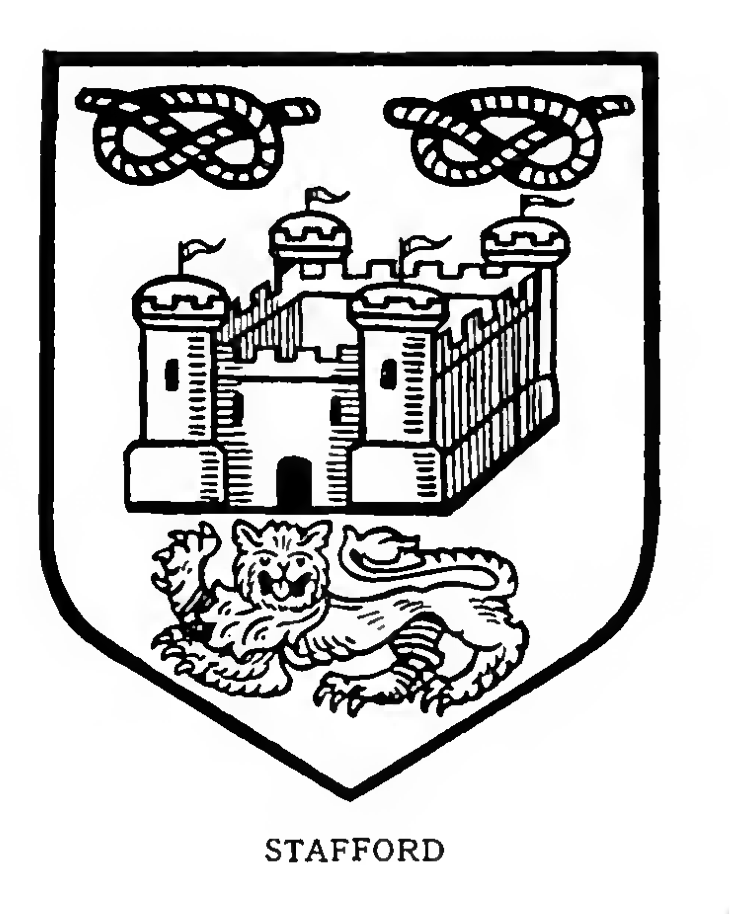 Please Help!
The server has running costs, I have coffee needs.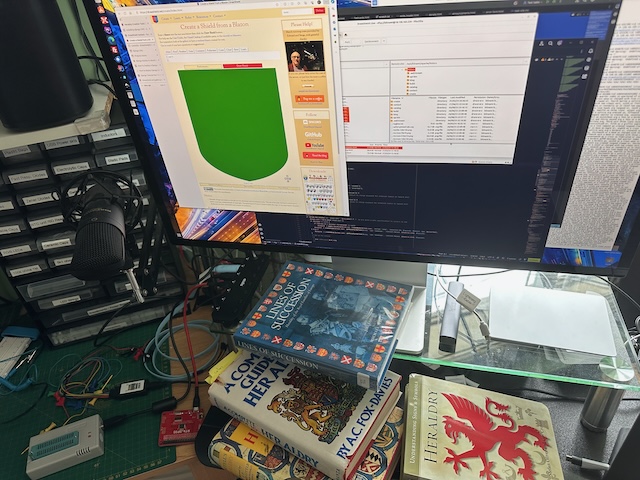 Please donate to make sure we don't run out of either!
Buy me a coffee
Test Me