STALYBRIDGE (Cheshire).
STALYBRIDGE (Cheshire). Argent, a chevron engrailed gules, between two crosses pointed voided in chief sable, and a mullet in base also sable, and pierced of the field, with two flanches azure, each charged with a cinquefoil of the field. Crest — A garb or, in front thereof a wolf statant argent. Motto —

" Absque labore nihil."

Granted by Sir Charles George Young, Knt., Garter Principal King of Arms ; L. Pulman, Esq., Clarenceux King of Arms ; Robert Laurie, Esq., Norroy King of Arms, iSth June 1857.
Original Source bookofpublicarms00foxd_djvu.txt near line 24341.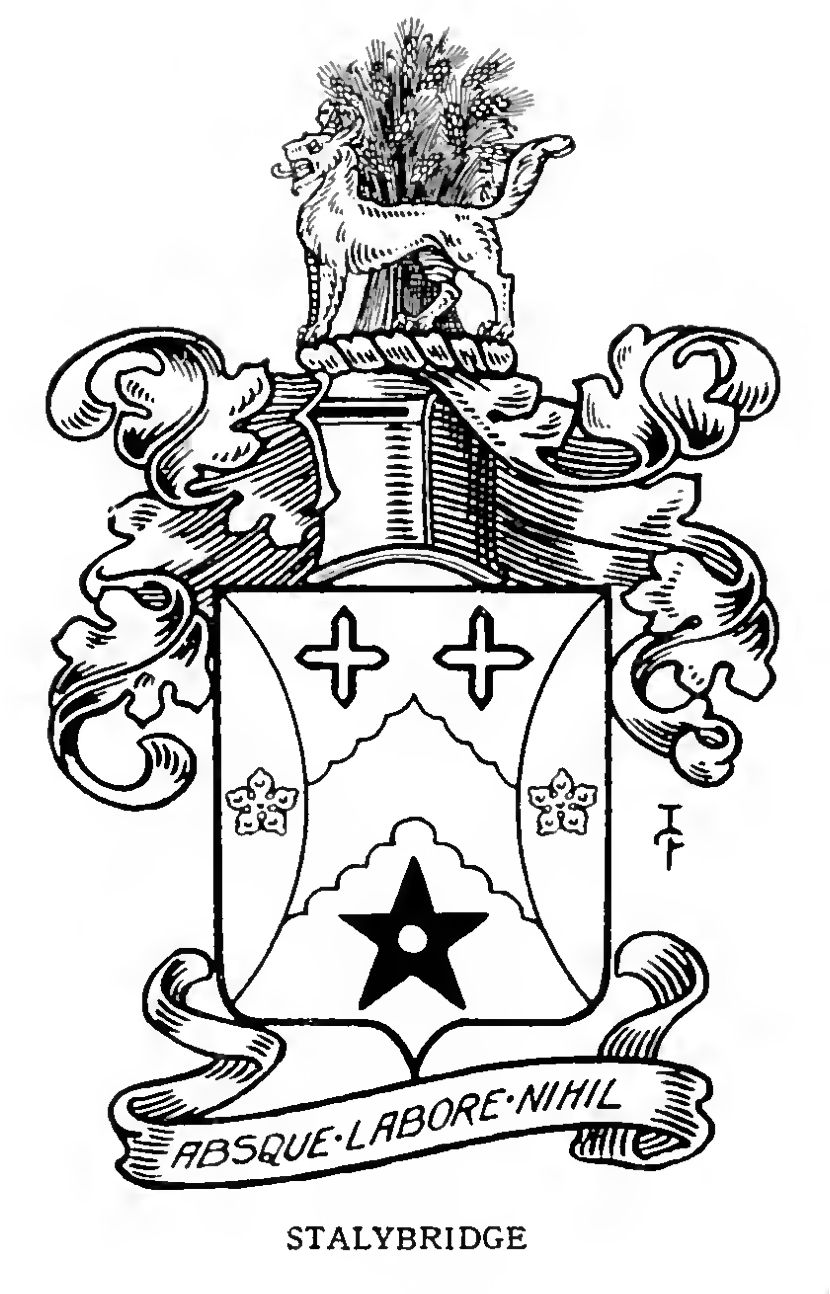 Please Help!
The server has running costs, I have coffee needs.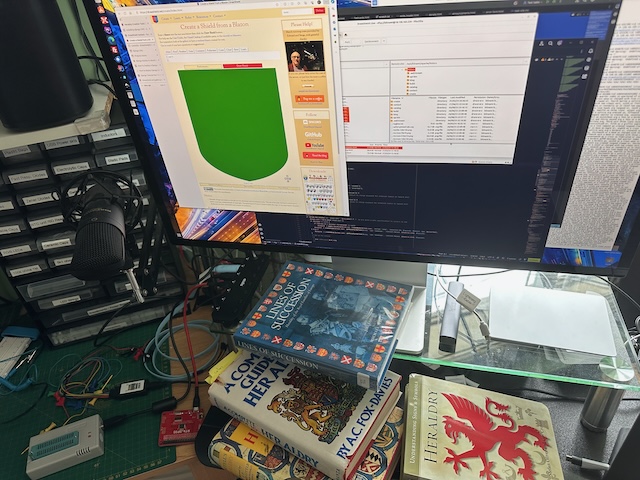 Please donate to make sure we don't run out of either!
Buy me a coffee
Test Me