STARCH MAKERS' COMPANY (London).
STARCH MAKERS' COMPANY (London). (Incorporated 13th May 1622.) Azure, two garbs in saltire vert, on a cliief or, a lion passant guardant gules. Crest — On a wreath of the colours, a woman's head and breast proper, vested gules, her hair or, all within a chaplet of ears of wheat proper. Supporters — (Dexter) a figure representing Vulcan, on his head a cap gules, habited in a short jacket proper, sleeves gules, and breeches, stockings azure, shoes sable, in his dexter hand a hammer erect azure ; (sinister) a female figure representing Plenty, cloaked azure, vested carnation, in her sinister hand a cornucopia, out of which and round her temples ears of wheat all or. [Granted by Borough, Garter, 1639.]
Original Source bookofpublicarms00foxd_djvu.txt near line 24405.
Please Help!
The server has running costs, I have coffee needs.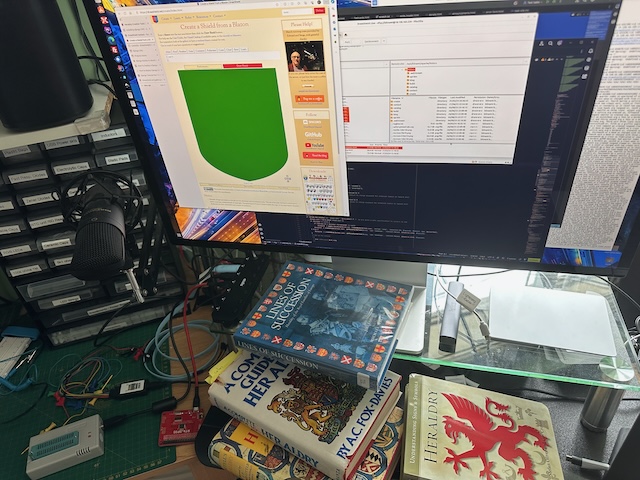 Please donate to make sure we don't run out of either!
Buy me a coffee
Test Me