STATIONERS, The Worshipful Company of (London).
STATIONERS, The Worshipful Company of (London). (Incorporated 1556.) Azure, on a chevron or, between three books lying fesseways garnished, leaved and clasped of the second (clasps downwards), an eagle rising gules, crowned with a diadem or between two roses of the last, seeded or, barbed vert, in chief, issuant out of a cloud of sunbeams gold, a Holy Spirit, the wings displayed silver with a diadem gold. Motto — " Verbum Domini manet in aeternum."
[Granted by Dethick, Garter King of Arms, 1557.]
[The eagle in the arms is sometimes represented as a dove. Two crests and supporters, which are not recorded in the College of Arms, are attributed to the Company, viz. : i. An eagle proper rising within a nimbus or, holding a penner and inkhorn sable. 2. A Bible open proper, clasped and garnished or. Supporters — Two angels proper, vested argent, each blowing a trumpet or.]
Original Source bookofpublicarms00foxd_djvu.txt near line 24420.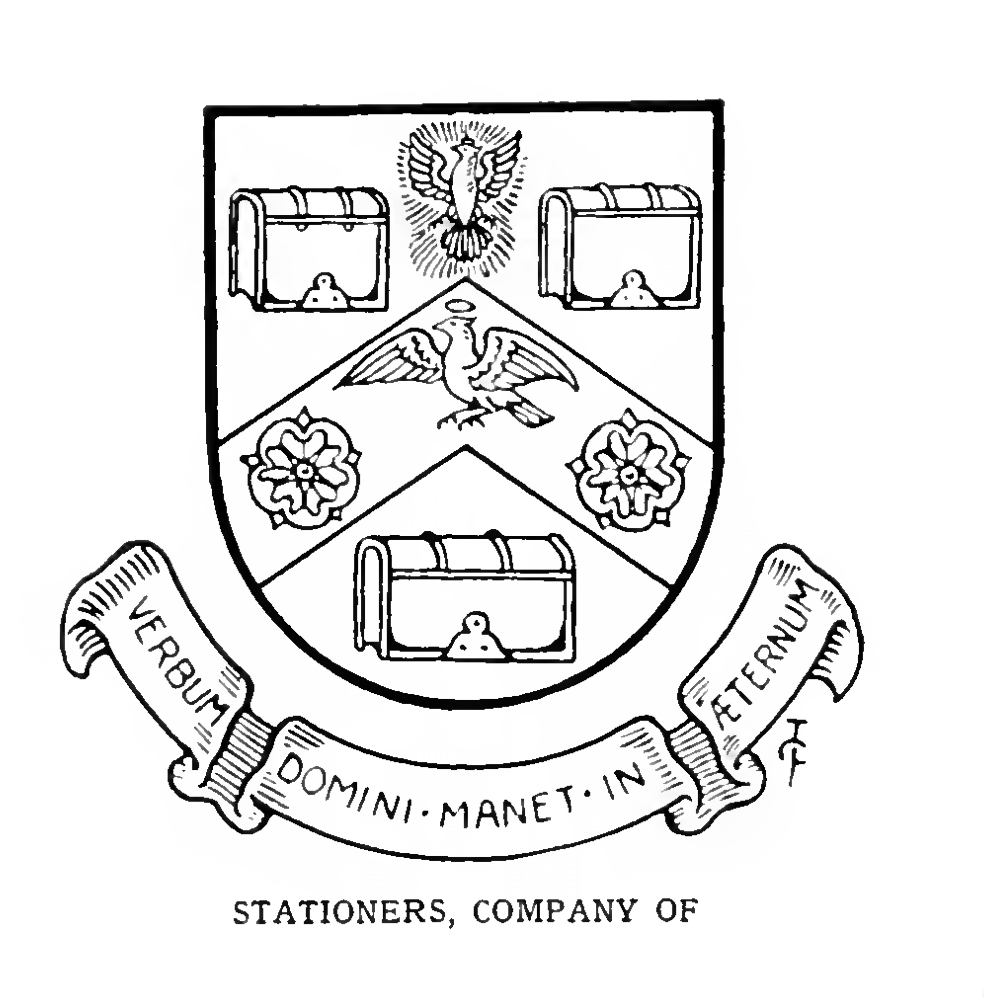 Please Help!
The server has running costs, I have coffee needs.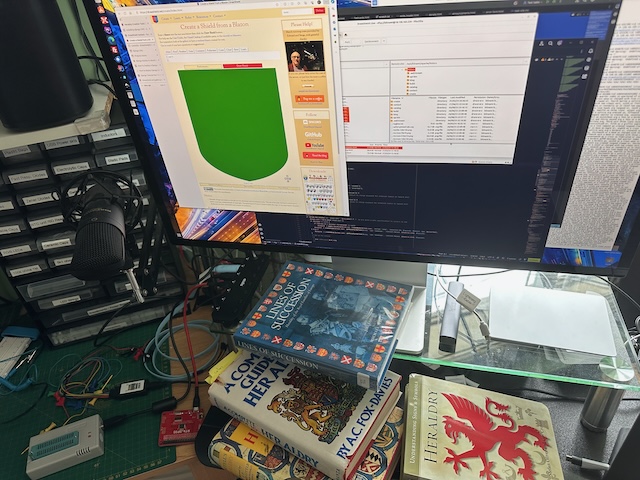 Please donate to make sure we don't run out of either!
Buy me a coffee
Test Me