STORNOWAY (Island of Lewis).
STORNOWAY (Island of Lewis). Has no armorial bearings. Those in use are: Parted per pairle reversed dexter a fishing-boat at sea ; sinister, three fishes naiant fesseways in pale, in base upon a rock a representation of a castle, all proper. Crest — Two dexter hands in fesse couped above the wrist, grasping each other proper. Motto — " God's providence is my inheritance."
Original Source bookofpublicarms00foxd_djvu.txt near line 24614.
Please Help!
The server has running costs, I have coffee needs.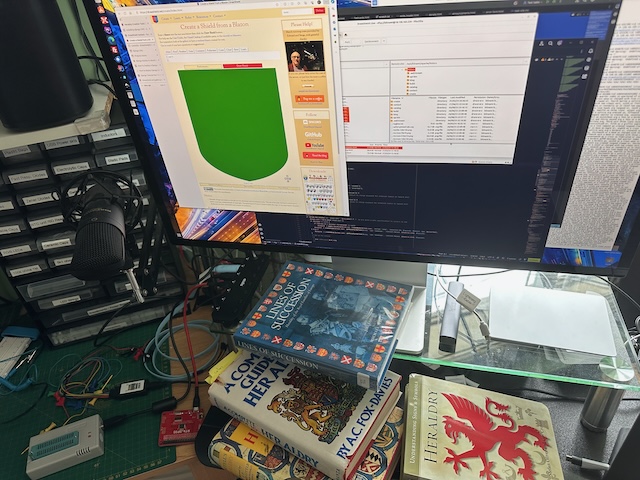 Please donate to make sure we don't run out of either!
Buy me a coffee
Test Me