SUDBURY (Suffolk).
SUDBURY (Suffolk). Sable, a talbot sejant argent, on a chief gules, a lion passant guardant between two fleurs-de-lis or. Crest — On a wreath of the colours, a talbot's head erased or, between two ostrich feathers erect argent.
Granted, 20th September 1576, by Cooke, Clarenceux King of Arms, the original grant (according to Berry) being still among the archives of Sudbury. Burke and Berry both quote the tablot's head as gules, but the records in the College of Arms all show it to be " or."
Original Source bookofpublicarms00foxd_djvu.txt near line 24750.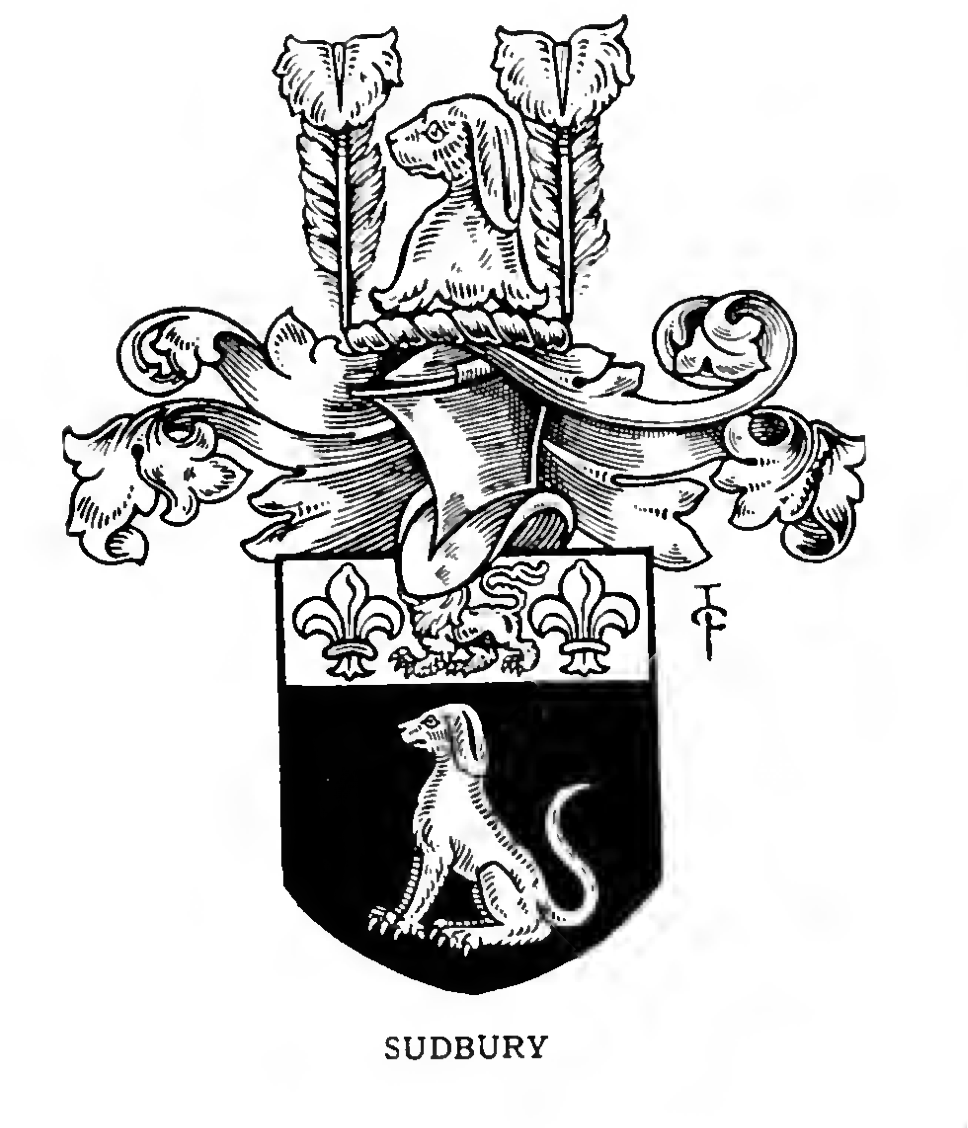 Please Help!
The server has running costs, I have coffee needs.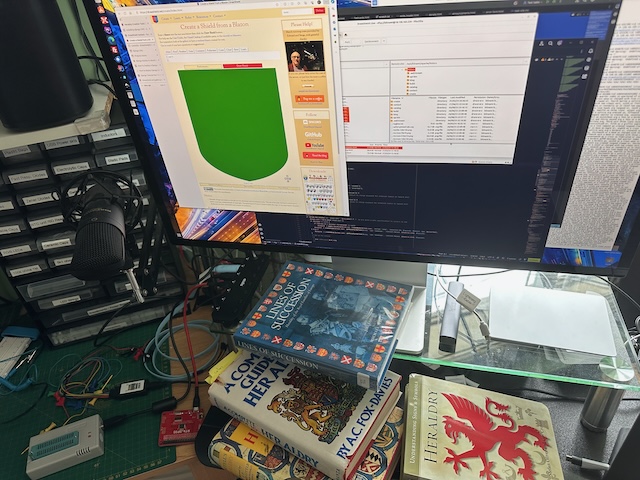 Please donate to make sure we don't run out of either!
Buy me a coffee
Test Me