SUFFOLK.
SUFFOLK. Has no armorial bearings. The arms of Ipswich have frequently done duty for the county insignia. The seal of the County Council of \/est Suffolk shows the arms of King Edward the Confessor, namely (azure), a cross patonce between five martlets or, within the legend "West Suffolk County Council." That of East Suffolk represents a castle domed, and on each dome a pennon, and above the battlements upon a wreath is a lion rampant, the legend being " East Suffolk County Council."
Original Source bookofpublicarms00foxd_djvu.txt near line 24758.
Please Help!
The server has running costs, I have coffee needs.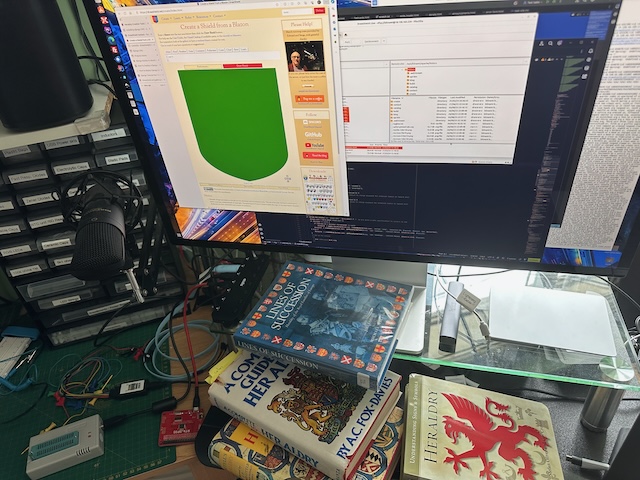 Please donate to make sure we don't run out of either!
Buy me a coffee
Test Me