SWEDEN, Kingdom of
SWEDEN, Kingdom of The shield is divided into four quarters by a cross patee throughout or, between i and 4 azure, three open crowns or (Sweden), 2 and 3 azure, three bends sinister wavy or, over all a lion rampant queue fourche gules, crowned with an open crown (Gothland), over all the personal arms of the king, viz., Vasa impaling Pontecorvo, viz., tierced in bend azure, argent, and gules, over all a sheaf or (for Vasa), azure in chief the eagle of the French Empire or, in base a bridge of three arches towered and passing over a river all argent. Siipporters — Two lions regardant queue-fourche gules, crowned with the imperial crown.
For many purposes the arms of Sweden alone are made use of Before the separation of Sweden and Norway the shield was divided into three parts by a golden pairle patee throughout, i (in chief) Sweden, 2 Norway, 3 Gothland, and over all the personal arms of the king as above.
Original Source bookofpublicarms00foxd_djvu.txt near line 24928.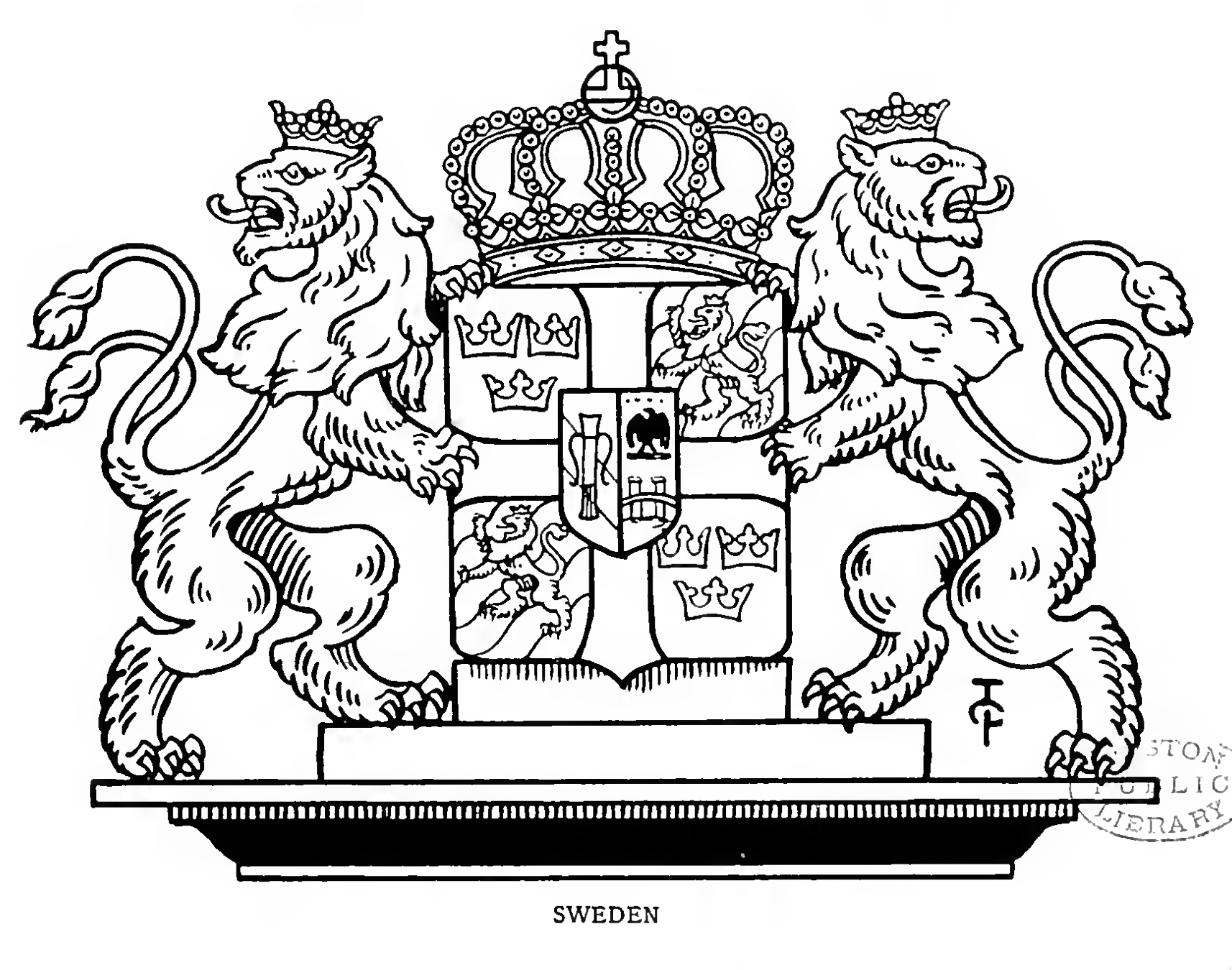 Please Help!
The server has running costs, I have coffee needs.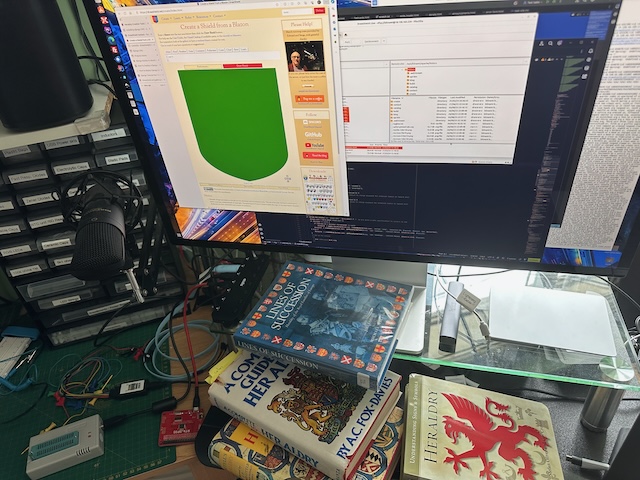 Please donate to make sure we don't run out of either!
Buy me a coffee
Test Me