SOUTHEND-ON-SEA (Essex).
SOUTHEND-ON-SEA (Essex). Azure, on a pile argent, between on the dexter an anchor erect, on the sinister a grid-iron, and in base a trefoil slipped or, a flower vase, issuing therefrom a sprig of lilies proper. Crest — Issuant out of a mural crown gules, the mast of a ship proper flowing therefrom a flag argent charged with a cross throughout also gules. Suppoiiers— On the dexter side, a medieval fisherman trailing a net with his exterior hand all proper, and on the sinister side a Cluniac monk proper, holding in the dexter hand a book gules and in the exterior hand a staff also proper. Motto — " Per mare per ecclesiam."
[Arms and Crest granted, College of Arms, ist January 1915 ; Supporters, 2nd January 191 5.]
Original Source bookofpublicarms00foxd_djvu.txt near line 24108.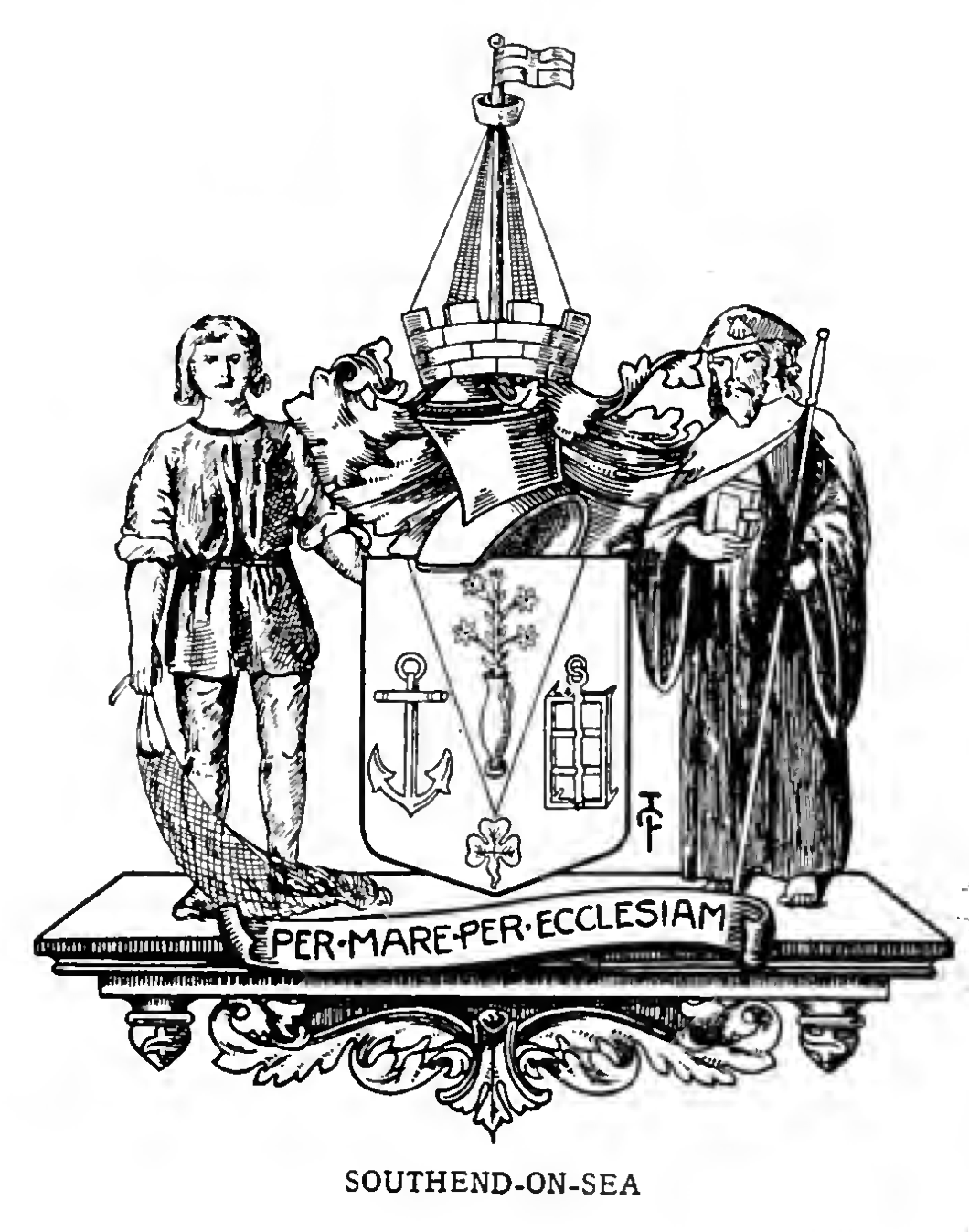 Please Help!
The server has running costs, I have coffee needs.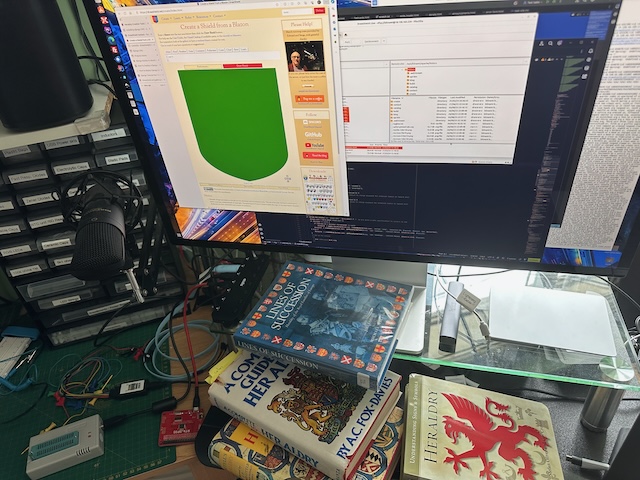 Please donate to make sure we don't run out of either!
Buy me a coffee
Test Me