Yew
Yew
Yew: this tree is found only in one or two instances.
Ermine, two crosses patty vairy argent and gules; on a chief azure an annulet between two yew-trees or; a crescent for difference--BROADWOOD.

Ermine, two palets vairy or and azure; on a chief of the last a bezant between as many yew-trees of the second--BRANDWOOD, Durham.

Argent, a bugle-horn sable, in chief three yew-trees proper--MORSE, co. Somerset.
Please Help!
The server has running costs, I have coffee needs.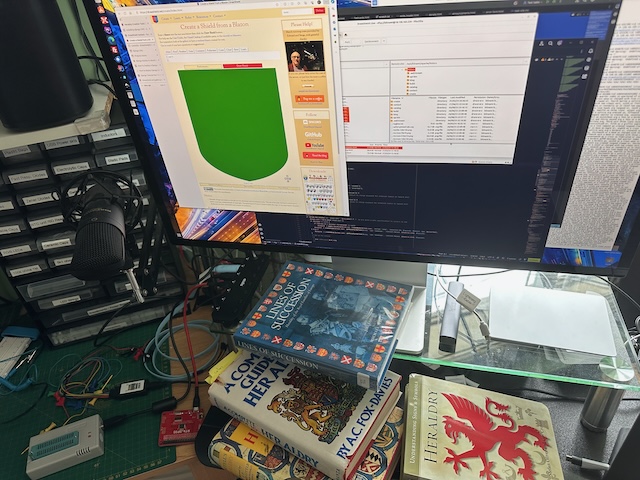 Please donate to make sure we don't run out of either!
Buy me a coffee
Test Me